Alibi For Evil
A Mick Murphy Key West Mystery
Murphy and his troupe of miscreants battle developers using drug money and political influence from turning Key West's skyline into a Miami look-a-like. The outcome is deadly!
Enjoy the first 3 chapters of Alibi For Evil
"I didn't want to get involved when this all started. I'm sorry now that I did. It all came down to a government agency creating an alibi for evil. Something I couldn't go along with. In the end, I had no choice."
Enjoy...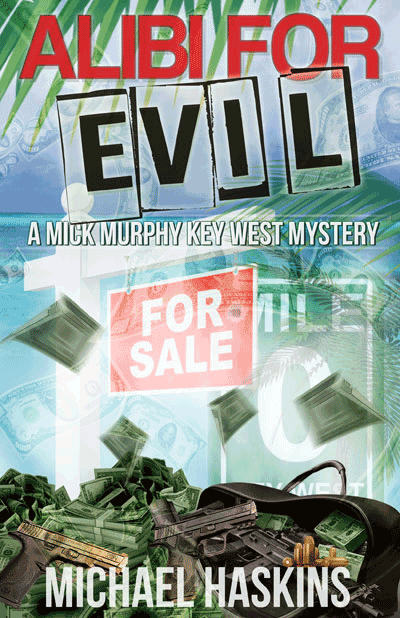 "Michael Haskins' 'Nobody Wins' is a breathless, high-octane international crime thriller with the fast-pace of an '80s action movie." ~ Paul D. Brazill, author of Guns Of Brixton and A Case Of Noir.

"Mick Murphy has been in some trouble before, but NOBODY WINS puts him in a life and death situation about every five pages. From Key West to Los Angeles, from New Jersey to Dublin, Ireland, Mick is on the run, and he's never sure why. Twists, turns and a climatic ending make this page turner a thrill- a- minute read." ~ Don Bruns, author of the Stuff Series & Sever Music Series